Welcome to the online presence of East Side Sweeping and Maintenance, your source for power sweeping, as well as a wide range of pavement and exterior maintenance services.
With East Side on your side, you can be certain your property is always clean and attractive to your visitors, while keeping your maintenance costs within budget.
East Side offers all types of power sweeping services. Our standard pavement sweeping packages typically include:
Sidewalk Vacuuming/Sweeping
Litter Bag Changeout
Cleaning Corners
Cleaning Curbs
Landscaping Cleanup
Property Condition Monitoring
In addition, East Side Sweeping and Maintenance offers snow abatement and removal, as well as a variety of other services.
Snow Removal
Salt Spreading
Seasonal Maintenance
Asphalt Repair
Complete Parking Lot Maintenance Services
To find out if you are in East Side Maintenance's service area, please take a look at the list of cities we serve. This is located in the left side column on this page.

You will also find a map of our service area below the list of cities. Just click on the thumbnail map to view a larger map that shows our Michigan service area.
East Side Maintenance offers flexible, short-term or ongoing programs, including a wide variety of maintenance and repair programs designed to meet the specific needs of your property.
Take a look around our website, then give us a call or send an email to schedule a free professional assessment of your needs and find out about the many competitive advantages our company offers. You will find we deliver the ultimate level of service and ensure your complete satisfaction in everything we do.
The work products provided by East Side Sweeping and Maintenance Services are always an excellent value, always reliable and always completed to your total satisfaction.
---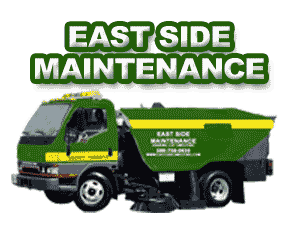 3855 East Ten Mile Road
Warren, Michigan 48091

CALL: 586.759.0630
FAX: 586.759.5659
24-Hour Emergency: 810.217.9074